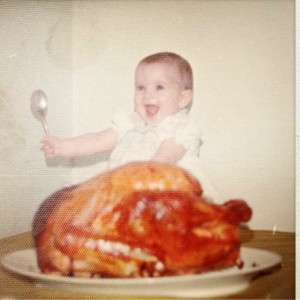 The season is upon us. If you haven't started your holiday knitting/crocheting/spinning/weaving yet…you'd better get on it!
We'll be closed on Thanksgiving to eat, drink and knit. We hope you enjoy a food and fun filled day wherever you hang your hat.
We'll be back open at 9am on Friday for Our Plaid Friday sale and downtown door busters.
Here's why you should make the trip to see us.
20% off store wide from 9am – noon.
20% off Berroco Yarns all day. Some of our favorite kits are Berroco Yarns – Cable it Up and Fidra Hat for example.
20% off class registration all day. Our winter schedule will be ready for you.
For you evening shoppers, earn double rewards points between 4-7pm.
Buy $100 in gift cards get a free $10 gift card all day.
A few other fun things…
The first 20 people in the shop get to choose from a 20% off coupon for another visit OR a free class coupon!
Spend $100 and get one of our new awesome tote bags for FREE. (they will be available for sale too)
Hey you can catch a free ride on a horse drawn wagonette and catch Santa strolling around downtown too. Why not come visit?
Click here to see all the fun things going on for the holidays in Stillwater.
See you the day after Thanksgiving, Plaid Friday!
A few things to note:
We can't hold yarn for you. So if you have something on the hold shelf it won't be included in this sale. That's not fair;)
We may not be able to wind your yarn immediately, our winder will be working overtime. So, you can be patient and wait for winding, or you can leave it for us and we can wind for you to pick up another day.
You have to be nice. We can't have crabby, overfed knitters, crocheters, weavers and spinners wandering around!
Tags: black friday, Darn Knit Anyway, Holiday, stillwater